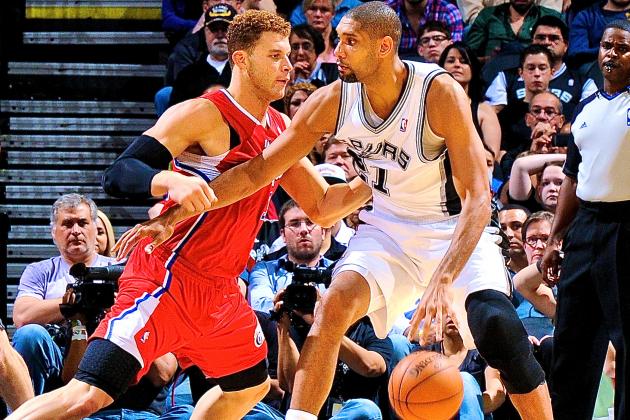 With tonight's San Antonio Spurs and Los Angeles Clippers game coming up shortly, I turned to an old friend of Project Spurs, who has the misfortune of being a Lakers fan...but he's also a Clippers fan, so I asked him a few questions about tonight's game. You can find Rey all over the internet, but he calls The No Look Pass home. Make sure to visit there for more on the Clippers and for the infamous Chronicles of Crotty Podcast.
1. While the Spurs could be getting some players back, Tony Parker will not play tonight. Will the Clippers look to attack Cory Joseph and gain an early advantage with Parker out?
We know Cory Joseph is a pretty solid defender but look for him to have a long night against Chris Paul, who just returned from his shoulder injury. In recent years, Paul looks to get everyone involved before taking over the scoring load in the fourth quarter. I look for Paul to get started early; with Blake Griffin's recent run, I don't think he's as worried about the other guys not getting theirs early.
no comments