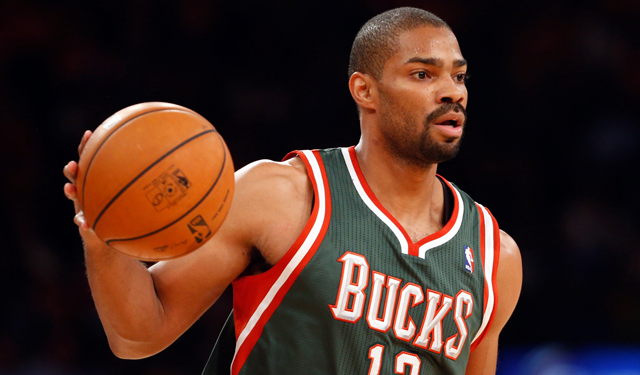 • Former Spur Neal could be headed to conference rival | Gery Woelfel
Former San Antonio Spurs guard Gary Neal has been on the trade block in Milwaukee since his locker room argument with teammate Larry Sanders. The Bucks may have found a potential suitor and Neal could be packing his bags in the next 24 hours. According to a tweet from Racine Journal Times columnist Gery Woelfel, the Oklahoma City Thunder have some interest in adding Neal.
Many foresee a Spurs-Thunder Western Conference Finals, and Neal could give the Thunder much more than another sharpshooting guard, which they already have with Reggie Jackson, Jeremy Lamb and Derek Fisher. Perhaps the Thunder could be interested in the corporate knowledge Neal acquired in his time in silver and black.
• Spurs announce changes to upcoming broadcast schedule | Spurs.com
The Spurs-Pistons game on Wednesday, Feb. 26 will now be broadcast on FOX Sports Southwest with tip off scheduled for 7:30 p.m. The Spurs-Lakers game on Friday, March 14 will now be broadcast on KENS-TV with tip off scheduled for 7:30 p.m.
no comments