The Denver Nuggets will have the 22nd pick Thursday in the 2011 NBA draft. Though Denver finished with the fifth seed in the Western Conference after they traded their superstar Carmelo Anthony to the New York Knicks, Nuggets fans are still uncertain for the future as many of the players on their roster are available in free agency.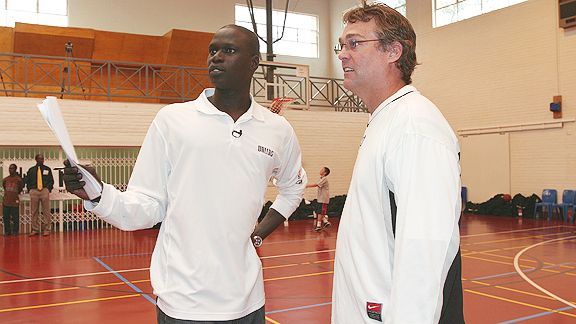 The Denver site DenverStiffs.com, looks to the Spurs' past draft success as a means of selecting players late in the first round.

George Hill, Tiago Splitter, Ian Mahinmi, Beno Udrih, Leandro Barbosa, John Salmons - what do all of these players have in common? The first is that they're all playing in the NBA and are either starters or solid rotational players. The second is that they were all drafted after the 22nd pick, the pick that the Nuggets have this year. The last is they were all drafted by the San Antonio Spurs. I'm going to take this a step further in a biased way (ignoring San Antonio's few misses in later rounds) and throw in Manu Ginobili (picked 57th), Luis Scola (picked 55th), Goran Dragic (picked 45th), and DeJuan Blair (picked 37th). Contrast this to the Denver Nuggets who have a tough time hitting on top 10 picks, let alone late first round picks. Since 1999, the Spurs have hit on EVERY single late 1st round draft pick. The Nuggets are about 50% on similar picks.
Here is a list of what some of the Spurs' past international and American draft picks have done in the NBA.

Manu Ginobili - Where do we begin? Three-time champion, two-time All-Star, and his injury this season may have been the reason why the Spurs' 2011 playoff run ended so quickly. Did I mention he made the All-NBA third team at the "young" age of 34?