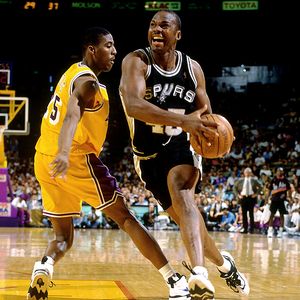 Former San Antonio Spurs shooting ace and new assistant coach under Mike Brown of the Los Angeles Lakers, Chuck Person, recently spoke in an interview with Mike Trudell of Lakers.com.

In the interview, Person tells Trudell that playing in San Antonio made him more of a team player, and his perimeter shooting and team defense were what made him a quality player in the Spurs' system.

Indiana was where I had my best individual success, but my best team success was with San Antonio. When you talk about players being pros, you have to be able to fit in with the system, and in San Antonio, I knew I wasn't going to be the focal point offensively, so I had to be a piece of the puzzle. There were post up guys like David Robinson, so I had to become an outside threat only, and I worked hard on the one thing I really had to do, which was shoot threes.