Before Tip-Off: Coach Popovich discusses Bulls matchup
SAN ANTONIO, TEXAS -- The AT&T Center parking lot is full of hay scraps and the arena smells of livestock outside but inside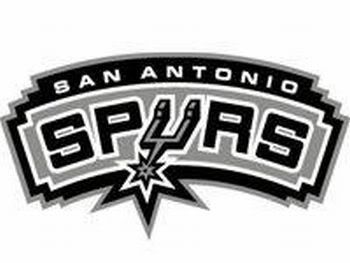 the arena is the smell of popcorn and food.
The San Antonio Spurs (24-10) are back in their home arena as they prepare to face the Chicago Bulls (28-8) tonight. In playing the Bulls, the Spurs' defense has the tough task of defending Bulls' point guard Derrick Rose.
Spurs head coach Gregg Popovich is aware of how dangerous Rose can be.
"We know who the most important guy to try to stop is," said Pop, "but we also know we're not going to stop him. We're going to try to make him work and see if we can make him work hard to get the ball to other people."
Pop's goal for his defense tonight -- limit Rose.
"We can limit him, but he's a tough nut."
The Spurs can breathe a sigh of fresh air as forward Tiago Splitter, guard Gary Neal, and guard T.J. Ford will play tonight. Coach Popovich talked about Splitter's quick return from injury.
"You never know with this stuff (injuries)," said Popovich, "It could go shorter or longer."
As for the Bulls, Pop knows the Spurs will need to execute to get through Chicago today.
"That's a hell of a team," said Popovich, "obviously a great defensive team."
Pregame Note: Though he's in uniform, Ford may or may not play according to Popovich.
"If he plays, he's not going to play a lot. He's cleared and he's healthy, but he's not in game shape."